Targeted USA Email Lists by Category
Web-based Bulk Email List Verification Software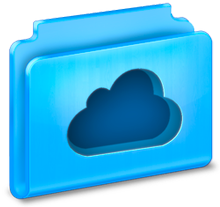 One problem with having bad email addresses in a mass email marketing list can result in blocking of the sender by delivering excessive Emails. Through the use of email verifier program, these issues can be reduced and also help remove spam traps and duplicates.
The Official verification software right away verifies email contacts, malevolent email addresses, and general typing mistakes in e-mail address submissions. This tool helps in decreasing costs when it comes to sending, and, eliminates fake registrations, improves email deliverability, email marketing effectiveness and conversion rates.
In most cases, people using bulk email marketing as a part of their daily marketing strategy wind up cleaning their email lists during the sending, on the basis of the bounce back they obtain from unnecessary email addresses. This is a poor verification method which can harm your domain, and IP reputation costing you more time and money to ensure these are new and current.
List Verification Software Pricing

Email Verification Package

Setup Fee

Per Month

100,000 emails cleaned

$0.00

$125.00

500,000 emails cleaned

$0.00

$245.00

1,000,000 emails cleaned

$0.00

$345.00

5,000,000 emails cleaned

$0.00

$445.00

10,000,000 emails cleaned

$0.00

$545.00

30,000,000 emails cleaned

$0.00

$625.00

50,000,000 emails cleaned

$0.00

$725.00

100,000,000 emails cleaned

$0.00

$825.00

What to expect once your order is submitted?

1) Once this order form is completed you will be sent a registration confirmation, when your order is processed you will receive a receipt for your records.

2) You will then be sent an email with your account login details so you can login and begin uploading and verifying emails.

3) The setup process usually is completed within 24 hours. A full technical support staff can assist you with any questions.

List Verification Account Registration
What People Are Saying
client testimonials
Bulk Email List Verification
Why Is Email Address Verification Essential For Effective Email Campaign? Email address verification is a web based software program that helps Email marketers get good control over their campaigns by eliminating unnecessary and faulty email addresses, and spam traps.
Email List Verification
Demo Software Login

Username: demo
Password: demopassword
Software Login » Open Window
---




Real Client Testimonials



"I was with another email marketing company and they closed my account due to complaints with my purchased email list. I signed up with you guys over 3 months ago and it has been the best experience ever!" ~ Debbie K. NY

"I have been sitting on a large company email list for over a year now. I just send my first campaign last night and the results were excellent, just as promised. Thank you. " ~ Neil A. CA

"I have been jaded by my past experience with email marketing companies, you guys came through. Thank you" ~ RF Davis
Note: your credit card statements will read Hosting 18882551137 for all purchases.
FULLY STAFFED ONLINE ACCOUNT SUPPORT TEAM READY TO ASSIST YOU 7 DAYS A WEEK!